Values:
«One step ahead»
We strive to be a leader in global markets. We are always one step ahead in technology, knowledge and quality of our employees. We foresee what will happen tomorrow and are ready for it today. We are constantly developing and learning. Every day we try to work better than yesterday.
«Responsibility for the result»
Each of us bears personal responsibility for the result of our work and the quality of our work before the state, industry, colleagues and customers. In our work, we set ourselves the highest demands. Efforts are not evaluated, but the achieved result. A successful result is the basis for our new achievements.
«Efficiency»
We always find the best options for solving problems. We are efficient in everything we do - in fulfilling our goals, we use the company's resources as efficiently as possible and constantly improve our work processes. There are no obstacles that can prevent us from finding the most effective solutions.
«One team»
We are all Rosatom. We have common goals. Working in a team of like-minded people allows you to achieve unique results. Together we are stronger and we can achieve the highest goals. The success of the employees is the success of the company.
«Respect»
We treat our customers, partners and suppliers with respect. We always listen carefully and hear each other, regardless of the positions held and place of work. We respect the history and traditions of the industry. The achievements of the past inspire us to new victories.
«Safety»
Safety is our top priority. In our work, we primarily ensure the complete safety of people and the environment. There are no trifles in security - we know the security rules and follow them, preventing violations.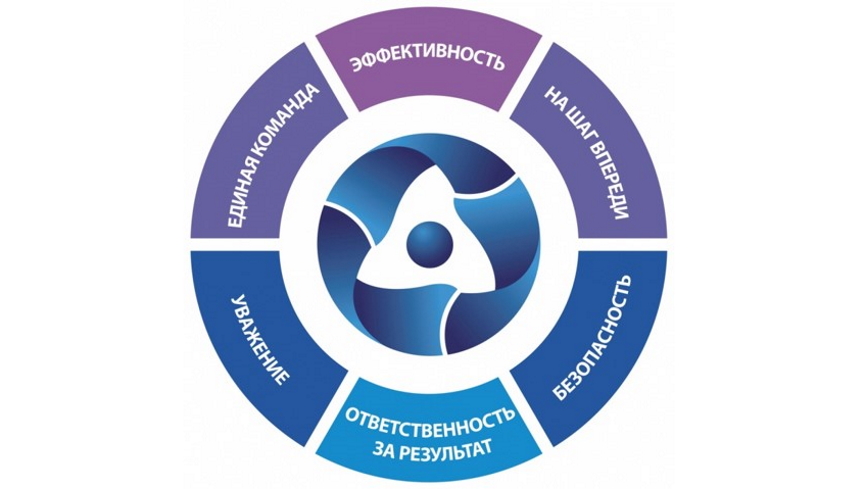 The values of JSC «SSC RF TRINITY» correspond to the values of the State Corporation «Rosatom» and are focused on fulfilling the mission and ensuring sustainable development.